Aggressive Invaders
Did you know we are being invaded by aliens everyday?
Did you know we are being invaded by aliens everyday?
It's true, but they may not be the kind of aliens that you traditionally think of. These alien species are plants or animals that do not originate in the area or region in which they are found. It's not that they come from another planet, but from a different country, state or even region of our state. If a species was not historically found living in a particular area where it is now found, then it is considered an alien. Alien species are also called non-native, introduced or exotic organisms. Native species are those that occur naturally in a region or habitat. The introduction of alien plants can potentially have a negative economic and environmental impact on the landscape, but not always. When an introduced plant species causes negative economic and environmental impact on the landscape and to human health, then it is called an invasive species.
Examples of non-native invasive plants growing out of control are Chinese tallowtree, Japanese honeysuckle, Chinese and European privet, Chinaberry, Japanese climbing fern, kudzu, salt cedar and giant reed; however, there are many others.
Understanding the importance of native, non-native and invasive species is very important. Trees and other vegetation growing in yards, on private and public land, on school campuses, along roadways, and in the community are significantly influenced by our activities. An alien species doesn't become a problem until it begins to out-compete the native species, thereby displacing it from its home. This is when an alien species becomes an invasive.
Learn to recognize the plants that have potential to harmfully impact trees and other vegetation in your community. It is possible to bring unique seeds back from a trip, plant them in your yard, and contribute to or be the one responsible for that plant invading and wiping out the other trees or vegetation in your neighborhood, state, or region. It can and unfortunately does happen. Be wise in your choices. For more information, visit www.texasinvasives.org.
What is an alien or introduced species?
When a species is planted or ends up in a new ecosystem, it is considered "introduced." Species naturally change their ranges slowly over time, but it is not these natural events that concern us. Most of the introductions that result in invasive species are human caused. In some cases, we deliberately introduce species. Examples of this include garden ornamentals, range forage or food for cattle, animals and insects used to control other organisms (particularly in agriculture), and plants used for erosion control and habitat enhancement for wildlife. Other species are introduced accidentally on imported nursery stock, fruits, and vegetables, in ship ballast waters, on vehicles, in packing materials and shipping containers, through human-built canals, and through human travel.

Sometimes you will see alien species referred to as exotic, introduced, or non-indigenous species. The problem with these names is that they only refer to the non-native part of the definition. Many exotic or alien species do not cause harm to our economy, our environment, or our health. In fact, the vast majority of "introduced" species do not survive and only about 15% of those that do go on to become "invasive" are harmful.
What is an invasive species?
An invasive species is a species that occurs in an area, region, ecosystem or habitat in which it did not originate and causes negative economic and environmental impact on the landscape and to human health. Species that become invasive succeed due to favorable environmental conditions and lack of natural predators, competitors and diseases that normally regulate their populations.

It is not enough for a species to be able to exist in its new environment, although a close match between environmental conditions in the species' home environment and the environment to which it is introduced is fundamental to its survival there. Beyond this, the organism must be able to establish a viable and growing population. To do so, the new species must reproduce and be capable of out competing and/or displacing native organisms. Lack of natural controls in the new environment is also a factor in the establishment of invasive species. Without the diseases, parasites, and predators that regulated the invader's population in its homeland, it can spread rapidly.
How did alien species get here?
Plants and animals have been moving from one place to another for many millennia. These movements have been relatively slow, allowing for life forms to adapt to changes in habitat and species interactions. Humans have always been agents of dispersal for plants and animals either accidentally or intentionally. However, as humans began exploring the planet on a larger scale, rates of introductions of species to new areas accelerated. Now with our global economy and advanced technologies, these rates have reached a level never before seen in ecological history.
How did alien species reach the South and Southwest?
For more than 2,000 years, Native Americans moved plants and animals all over the South and Southwest. Starting in the 1500s, the number of new exotic species as well as the speed at which they moved increased. The Spanish brought exotic agricultural crops and domestic animals from other parts of the world to the Southwest during the Spanish conquest. The new species introduced to the Southwest between 1500 and 1900 were accompanied by changes in physical conditions in the landscape that accelerated the naturalization of these exotics. Many vegetative species were planted for soil stabilization or to stop erosion and for forage for grazing cattle.

At the same time, native species were declining. The arrival of the railroad resulted in another increase in invasive species. With the development of roads, airlines, and global commerce, species can now travel from one corner of the world to the South and Southwest in a matter of hours.
How can an alien species thrive over a native species?
Native species may lack adaptations that allow them to resist competition from or predation by invasive species. If the invasion (particularly with plant species) is coupled with other disturbances to the new ecosystem (e.g., earth moving, plowing, fire, livestock grazing, changes to surface and groundwater hydrology), native populations may be weakened from the start and the ecosystem rendered more susceptible to an invasion. Also, lack of natural controls in the new environment is also a factor in the establishment of invasive species. Without the diseases, parasites, and predators that regulated the invader's population in its homeland, it can spread rapidly.
Why be concerned?
Invasive species are a form of biological pollution. Invasive species decrease biodiversity by threatening the survival of native plants and animals. They interfere with ecosystem function by changing important processes like fire, nutrient flow, and flooding. Invasive species hybridize with native species resulting in negative genetic impacts. As renowned biologist E. O. Wilson states, "On a global basis…the two great destroyers of biodiversity are, first, habitat destruction and second, invasion by exotic species."
Invasive species can also have economic consequences and can endanger human health. Invasive species can contaminate agricultural seed crops and reduce their value, pose health threats to livestock, and necessitate costly repairs to harvesting machinery. Invasive insects can harm crop plants and reduce their productivity, contaminate harvest surpluses, and act as vectors of disease among livestock or in human populations. Invasive species can also destroy electrical equipment, homes, and buildings. Control of these organisms chemically, biologically, and mechanically exacts great expenditures of time and money in addition to the losses mentioned above. In the United States alone, these expenses may total many tens of billion dollars annually (the latest National Geographic article on Invaders estimates the cost at $140 billion).
Educator Extensions

Project Learning Tree (PLT) is an award-winning environmental education program designed for teachers and educators of students in pre-kindergarten through grade 12. The PLT Activity Guides are available from participating in a one day workshop. Find more information about Texas PLT and workshops near you at http://plttexas.org/. If you can't find a workshop in your area, contact us to schedule one at your facility.

The following activities relate to Aggressive Invaders from the PLT PreK-8 Activity Guide:
Grades PreK - 2
Schoolyard Safari (#46)
Are Vacant Lots Vacant (#47)
Field, Forest, and Stream (#48)
Grades 3 - 6
Invasive Species (#12)
Schoolyard Safari (#46)
Are Vacant Lots Vacant (#47)
Field, Forest, and Stream (#48)
Grades 6 – 8
For more information about Texas PLT, TEKS correlations and how you can get these resources:
Visit - www.plttexas.org or www.plt.org

Texas Project Learning Tree is sponsored by:
Texas Forestry Association
Texas A&M Forest Service
Some information obtained from: www.texasinvasives.org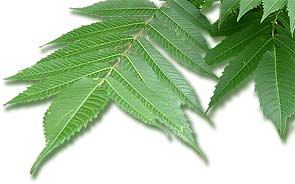 Tree-of-Heaven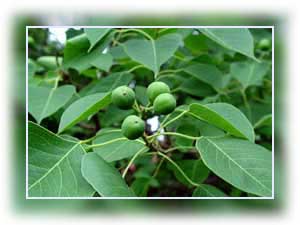 Chinese Tallow Tree
Image Source:
Chris Evans The University of Georgia,
Bugwood.org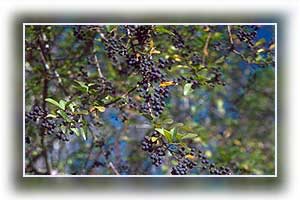 Chinese Privet
Image Source:
James R. Allison Georgia Department of Natural Resources, Bugwood.org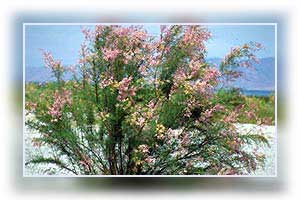 Salt Cedar
Image Source:
Steve Dewey Utah State University,
Bugwood.org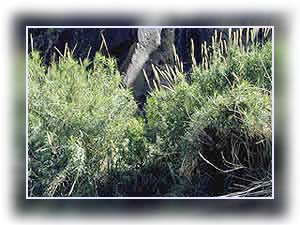 Giant Reed
Image Source:
J. Miller Invasive Plants of the Eastern United States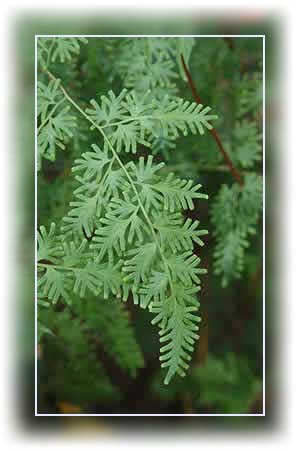 Japanese Climbing Fern
Image Source:
Chris Evans, River to River CWMA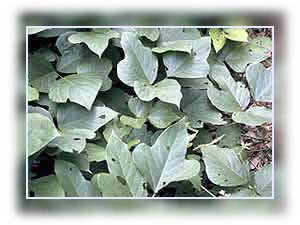 Kudzu
Image Source: Northington, David K.
Native Plant Information Network